RCMS Reporting & Data Analytics: Identifying Hidden Trends with Daily Updated Views of Your Entire Revenue Cycle

RCMS Reporting & Data Analytics provides a centralized platform to visualize details on all charges, claims, payments, denials, co-pays, deductibles, contractual allowances, and more. We integrate with your existing clearinghouse(s), patient accounting systems, EMR and banking partners, reducing IT requirements with other third-party analytical tools.
By providing reporting, drill-down data analytics, pivot charts and scorecards, managers and executives can quickly identify hidden trends, isolate problem areas and ensure they have an accurate, real-time view of all their revenue cycle operations. The results are more efficient claims, billing and collections processes – with improved accuracy in all revenue being reported, by department, business unit, or the entire enterprise.
RCMS will help to redefine how your healthcare enterprise is managed — with intelligent reporting tools that monitor and identify key revenue cycle deficiencies.
---
Key Features
Easily define report parameters, minimizing the need for IT support
Automatic scheduling and distribution
User-definable filters, sorts, and grouping
Interactive drill-down and roll-up capability
Data visualization capability
Trending data by Payors, Divisions, Providers… and more!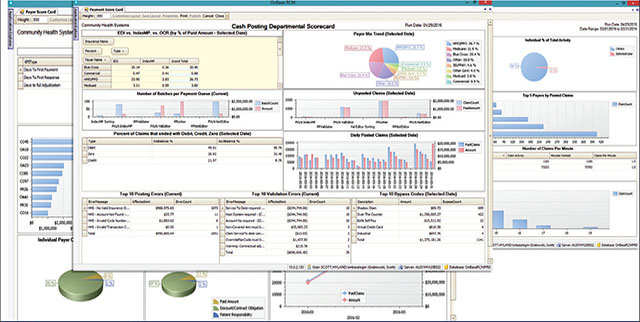 Contact RCMS to learn more about our Reporting and Data Analytics Solutions.